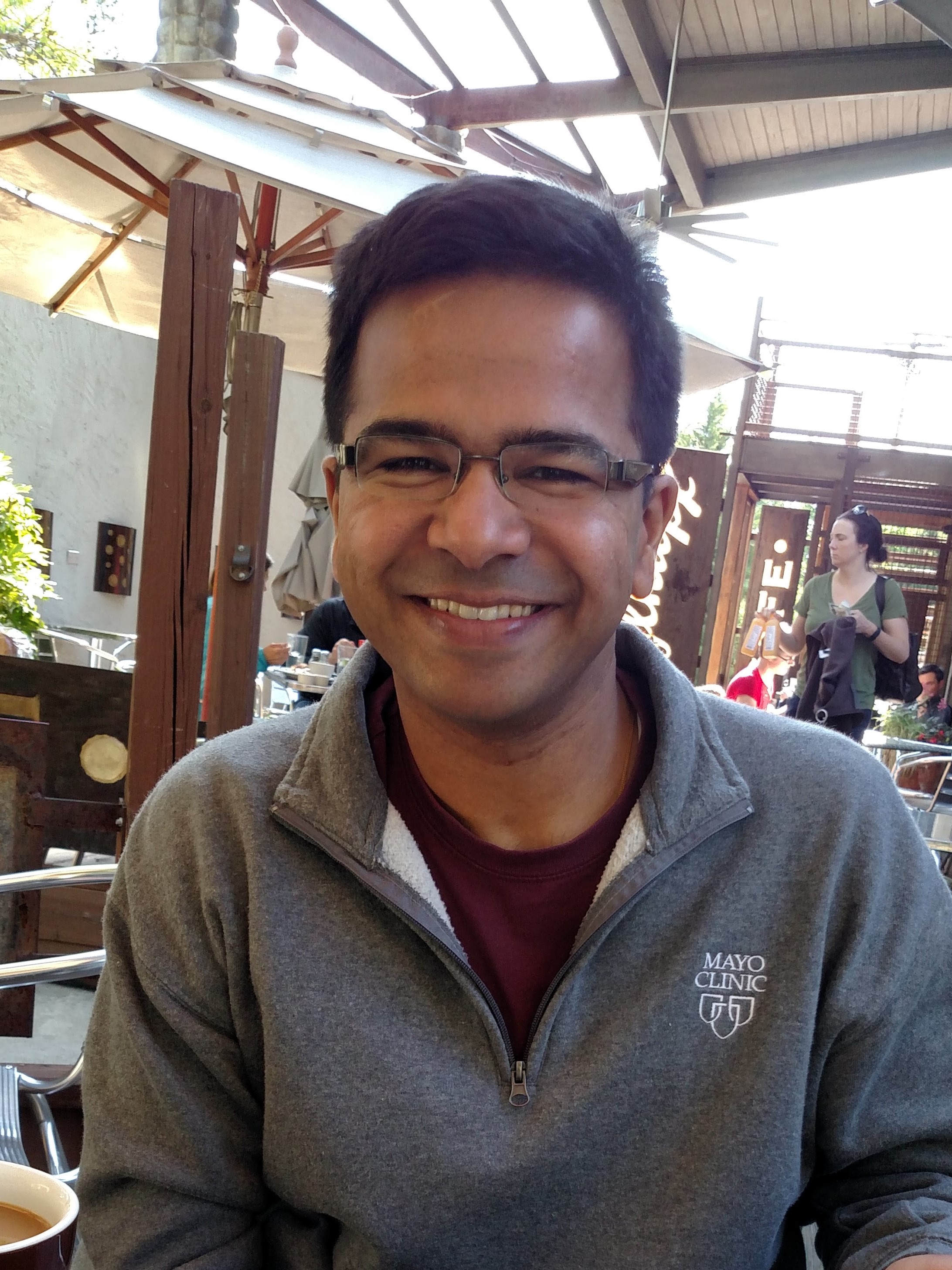 Ph.D. Candidate @ UCLA-Anderson School of Management
I am a development economist with interests in public economics and political economy related issues in India. I aim to use large-scale government data sets (that have only recently begun to be collected) to better understand government capacity and to combine such data sets with field interventions to address questions of first-order causal interest.
Fields: Development, Public Economics
"I not only use all the brains that I have, but all I can borrow." - Woodrow Wilson
(My most generous lender!)
A key stated advantage of the value-added tax (VAT) is that it allows the tax authority to verify transactions by comparing seller and buyer transaction reports. However, there is little evidence on how these paper trails actually affect VAT collections particularly in low compliance environments. We use a unique data set (the universe of VAT returns for the Indian state of Delhi over five years) and the timing of a policy that improved the tax authority's information about buyer-seller interactions to shed light on this issue. Using a difference-in-difference strategy we find that the policy had a large and significant effect on wholesalers relative to retailers. We also document significant heterogeneity with almost the entire increase being driven by changes in the behavior of the largest firms. We also find suggestive evidence that information and enforcement are complementary. Finally, we discuss the details of the policy implementation and argue that this policy which seems simple in principle, faces substantial hurdles in execution, particularly in a system with limited resources.
Who's Bogus? Using Machine Learning to Identify Fraudulent Firms
(with Aprajit Mahajan, Ofir Reich)
Improving the state's ability to tax effectively is increasingly seen as central to the development process and value added tax (VAT) is often proposed as a key tool towards accomplishing this goal. However, VAT implementation in many low compliance environments is plagued by firms generating false paper trails. This demand for false paper trails has led to the creation of fraudulent firms (referred to as "bogus" firms by tax authorities) which issue fake receipts to genuine firms that allow the latter to lower their tax liability. We are requesting pilot funding to initiate the first stage of a long-term intervention to improve tax collections in Delhi (India). In this stage, we plan to apply machine learning methods on a large network data set (the universe of all tax returns for five years from Delhi) to identify fraudulent firms and then use on-the-field verification of such guesses to further improve the machine learning algorithm. In the second stage, we plan to implement an RCT with the tax authority that compares the authority's current method to our data-driven approach towards identifying fraudulent firms.
Education
2018 (Expected)
Ph.D. in Economics
UCLA Anderson School of Management
Awards: Dissertation Year Fellowship (2017-18), UCLA Graduate Division
2013
Master of Public Policy
University of Chicago
Awards: Dean's Scholarship (2011-2013), J.N. Tata Scholar (2011), K.C. Mahindra Scholar (2011)
2007
Bachelor of Engineering
University of Delhi
Specialization: Computer Engineering
Media Coverage
Ideas for India, October 18 2017
Value Added Tax 2.0.
Grants
JPAL-GI

"Improving the Efficacy of Public Procurement and Public Grievance Monitoring" ($7500)

EDI

"Who is Bogus? Catching fraudulent firms in Delhi" (£22,000)

IGC

"Where's Value? Using VAT data to Improve Compliance" (£50,830)

JPAL-GI

"Information Provision and Participatory Budgeting:Mohalla Sabhas in Delhi" ($49,050)

JPAL-GI

"Improving Public Service via the Ballot Box: Evidence from Delhi" ($5,000)
Teaching
Managerial Economics (MBA)

Prof. Romain Wacziarg (2016-17); Prof. Paola Giuliano (2014-15, 2015-16)

International Studies: India (MBA)

Prof. Romain Wacziarg (2015-16, 2017-18)

Impact Creation and Evaluation (MBA)

Prof. Bhagwan Chowdhry (2016-17)
References
Prof. Romain Wacziarg
UCLA Anderson
Co-Chair
wacziarg[at]ucla[dot]edu
Prof. Aprajit Mahajan
Dept. of ARE, UC Berkeley
Co-Chair
aprajit[at]gmail[dot]com
Prof. Ricardo Perez-Truglia
UCLA Anderson
ricardo[dot]truglia[at]anderson[dot]ucla[dot]edu
Get in Touch
Sed eleifend sed nibh nec fringilla. Donec eu cursus sem, vitae tristique ante. Cras pretium rutrum egestas. Integer ultrices libero sed justo vehicula, eget tincidunt tortor tempus.